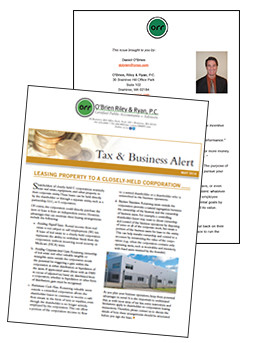 We offer these free newsletters for business owners and individuals. If you'd either or both emailed to you, please join our mailing list on the right sidebar.
Tax and Business Alerts
Jan. | Feb. | Mar. | Apr. | May | June | July | August | September | October | November
Exit Planning
For business owners who are nearing retirement age or who are at the point of selling the business, this twice-monthly newsletter helps you to prepare for the exit planning and succession planning process, whether it's to an investor, family member, or partner.
Jan 19 | Feb. 2 | Feb. 16 | Mar. 2 | Mar. 16 | Apr. 6 | Apr. 20 | May 4 | May 19 | June 1 | June 15 | July 6 | July 22 | Aug. 3 | Aug. 17 | Sept. 7 | Sept. 21 | Oct. 6 | Oct. 20