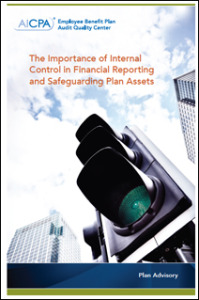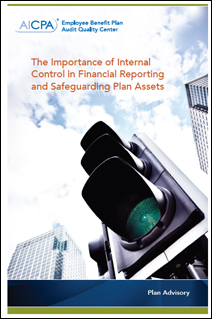 The Importance of Internal Control in Financial Reporting and Safeguarding Plan Assets was developed to assist plan sponsors, administrators, or trustees in understanding how internal control over financial reporting is critical to your plan. It includes topics, such as:
Why internal control is important to your plan;
The basics of internal control;
How to establish cost-effective controls;
Monitoring controls;
How your plan auditor can help you improve the effectiveness or your plan's internal control; and more.
Additionally, this plan shares examples to consider when establishing your plan.
Download this comprehensive guide today.