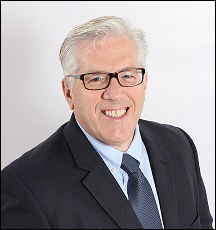 Charles M. Casassa (Chuck), an O'Brien, Riley, & Ryan partner, has been in the practice of public accounting for over thirty years.
Professional Background
Chuck primarily works with the owners and management teams of closely-held business clients of the firm. His accounting, insurance and investment experience helps to integrate the business owner's operations with his/her personal financial needs.
He has developed expertise in financial statement audits, reviews and compilations, income tax planning and preparation, business and personal financial planning, cash management, regulatory environment planning, budgets, projections, retirement projections, and investment planning.
Over the years, he has also developed knowledge in various, specific industry fields, including real estate development and management, construction, cranberry growers, racing industry, wholesale, retail, and others.
Education & Associations
Chuck is an honors graduate of Northeastern University with a Degree in Accounting and has a Master's Degree in Taxation from Bentley College.
He is a member of the:
Chuck holds a Personal Financial Specialist (PFS) designation from the AICPA as well as life insurance and Series 6 and Series 7 securities licenses. He serves on the board of directors of the Somerville YMCA.
Contact Information
Email Chuck Casassa
781-410-2300