Karen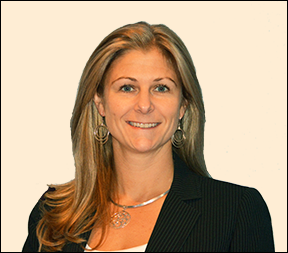 joined the firm in 1997. Since joining the firm, Karen has worked across the spectrum of our practice from a broad array services for engagements among our closely-held business clients, not-for-profits, and individuals, including:
Tax,
Attest and Financial Statement Reporting,
Consulting and Advisory, plus
Valuation
Professional Background
Karen has also taken an important role implementing new technologies at ORR with the goal to improve client-responsiveness and increase productivity while maintaining excellence in our work.
Her audit and tax practices include clients in real estate management, construction, trucking, truck retailing, restaurants, manufacturing and wholesaling to name a few.  From her point of view, the sense of professional accomplishment and personal satisfaction is very similar, whether she is working directly with clients or with the staff.
"It's great to help someone else succeed," she says, "and to have the answer when they have questions, challenges, frustrations, and need help.  What could be more rewarding?"
Education & Associations
Karen's Bachelor of Arts in Accounting is from Assumption College.  She is licensed as a CPA in the Commonwealth as Massachusetts. She has received the Certified Valuation Analyst (CVA) from the National Association of Certified Valuation Analysts.
Karen is a member of the:
Contact Information
Email Karen Regan
781-410-2300 ext. 110