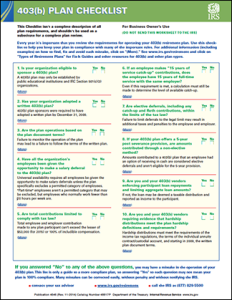 Every year it's important that you review the requirements for operating your 403(b) retirement plan.
Use this checklist to help you keep your plan in compliance with many of the important rules.
Get your free copy of this checklist now on the IRS website to help reduce any challenges you may face in your 403(b) plan.