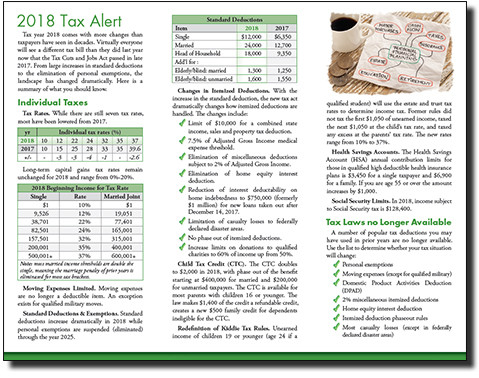 Tax year 2018 comes with more changes than taxpayers have seen in decades. Virtually everyone will see a different tax bill than they did last year now that the Tax Cuts and Jobs Act passed in late 2017.
From large increases in standard deductions to the elimination of personal exemptions, the landscape has changed dramatically.
Our "Important 2018 Tax Changes" brochure offers a summary of what you should know, including:
Individual taxes;
Tax laws no longer available;
Other key tax laws; and
Business taxes.
Get your free download today!